Nova Scotia Forestry Hall of Fame
Nova Scotia Forestry Hall of Fame
---
Stanley Ingraham
Inducted (2010)
Stanley Ingraham worked in forestry and farming in his native Cape Breton his entire career. He was a strong advocate for the private woodlot owner working to secure fair wood prices and silviculture rates for forest owners and workers. Stanley was a founding member of many forestry organizations including the North Inverness Forest Management Group Venture; founding member of the Federation of NS Woodlot Owners Assoc.; the Group Ventures Assoc. of NS and the NS Landowners & Forest Fibre Producers Assoc. Stan was not satisfied with the status quo. He was also an active community volunteer serving with the local fire dept.; a credit union board member and as a church elder.Graduate: Mabou High School 1965.
John Hugh (Jack) Dunlop
Inducted (2010)
Born in Liverpool, Nova Scotia, Jack began his Forestry career with the Bowater Mersey Paper Company in 1959 as a District Forester. He rose through the ranks to become Woodlands Manager in 1983 and in 1995 he became President & General Manager responsible for all company operations, the only Liverpool native to ever hold that position. An avid outdoorsman, Jack was a strong supporter of conservation including the establishment of Bowater's Unique Areas program ensuring areas of unique ecological, cultural or historical values were maintained; measures to protect wildlife habitat and establishment of reserves and wetland preservation. Jack was active as a board member of national forestry committees as well community groups within Queens County including Deputy Mayor of Liverpool. Upon retirement in 1997 "Captain Jack" fulfilled his life long ambition of becoming a full time lobster fisherman.Graduate University of New Brunswick (BScF) 1959.
Lloyd S. Hawboldt
Inducted (2009)
Lloyd began his forestry career in Nova Scotia when he was hired by the Dept. of Lands and Forests as their first provincial forest entomologist in 1944. He formed the Division of Forest Biology in 1947 which dealt with forest insect and disease issues in the province. He co-authored important reports including: The Forest Resources of NS in 1958 and the first Normal Yield Tables for NS. Lloyd actively promoted forestry education through his direction of the Forest Extension Program including the Christmas Tree and school visitation programs and the establishment of the Antrim Demonstration Woodlot. Lloyd published articles on blueberries, Christmas trees, peer reviewed articles on the birch dieback, and was instrumental in publication of The Trees Around Us - A Manual for Good Forestry Practices published in 1981.Graduate: N.S. Agricultural College; McGill Univ. BSc. Agric. 1938;
MSc Forest Entomology 1946.
Alexander "Sandy" MacGregor
Inducted (2009)
A native Nova Scotian, Sandy started as a surveyor before being hired by Scott Paper. He rose through the ranks from Forestry Manager, Regional Manager to Woodlands Manager. Never satisfied with the status quo, Sandy was in the forefront of improving safety and forest management practices in the NS forest industry. A strong supporter of research programs continually trying to bridge the gap between research and operations. He was a leader in developing local small log and hardwood export markets. Keenly interested in the environment, Sandy led development of management processes, which are now referred to as forest certification, before they became a necessity. Sandy supported private woodlot management, developing one of the first long term management programs in the province. Sandy was the recipient of the Canadian Institute of Forestry Bursary (Nova Scotia Section); Director and Vice President of the Forest Products Assoc. of Nova Scotia, and served on the Primary Forest Products Marketing Board.Graduate BSc (Forestry) UNB 1968.
Ross Parks
Inducted (2008)
Ross began his forestry career with the NS Dept. of Lands & Forests in 1949. Inn1954, he left the department and went to work for Hollingsworth & Whitney,,later Scott Paper, where as purchase wood superintendent he was instrumentallin promoting the harvesting of pulp wood from private land. He retired frommScott Paper in 1986. Since then, Ross has been an active volunteer in forestry anddcommunity organizations including Forest Products Assoc. of NS; Chairmannof the Forest Products Roads Comm.; NS & Cobequid Christmas Tree GrowerssAssoc.; Voluntary Planning Comm. on private land usage; NS Forest Tech..Assoc. & the first chief of the Salmon River Fire Brigade.Graduate Maritime Forest Ranger School 1948..
Ralph Johnson
Inducted (2008)
A native of New Jersey, Ralph began his forestry career in NS timber cruising in 1923. After working in several provinces and states, Ralph was hired by Bowater Mersey becoming Chief Forester from 1933 to 1965. Ralph was active in a number of forestry organizations including Society of Amer. Foresters; Canadian Inst. of Forestry; Woodlands Section CPPA, recipient of award for Meritorious Service in Forest Conservation; Director Forest Products Assoc. of NS; MFRS advisory Comm.; President NS For. Assoc.; NS Resource Council and a member of the Forestry Section NS Vol. Planning Board. Ralph was also an author publishing articles in several forestry journals. In 1986, he published "Forests of Nova Scotia" a definitive history of Nova Scotia's forests and the development of the forest industry from the ice age to the mid 1980's.Graduate New York State College of Forestry; Syracuse University 1924.
Girvan Harrison
Inducted (2007)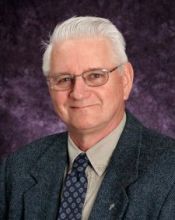 Girvan began his forestry career as a contractor in Nova Scotia moving to the Dept. of Lands & Forests working as a forest technician and district supervisor before embarking on a career as an educator at the Maritime Forest Ranger School. Primarily through his dedication as an educator and author of several forestry books he has had a strong impact on foresters, technicians, land owners, and others whose life's work is a stewards of the forests. Girvan has been an active participant in many organizations including the NS and NB Forest Technicians Assocs. and has been awarded the L.B. Pearson Canadian Poetry Prize and CIF Tree of Life Award. He was also inducted into the NB Forestry Hall of Fame in 2004.Graduate, Maritime Forest Ranger School, 1980.